Overview
This free programme is open to all final-year students enrolled in a degree or postgraduate qualification at Te Herenga Waka—Victoria University of Wellington.
Working with a mentor can help you prepare for life after university studies by improving your job searching skills, building your knowledge of career options and how they align with your career goals, and helping you understand how your experiences relate to skills that employers look for. Through the partnership and the programme you can also expand your professional network and build valuable networking skills.
The formal partnerships run from March until September (full programme dates). 
ELIGIBILITY
Applications are welcome from final-year students in all disciplines who want to take a proactive approach to their career development and transition from university into employment. 
Students must: 
be in their final-year of undergraduate or post-graduate studies at Te Herenga Waka—Victoria University of Wellington
not have previously participated in Alumni as Mentors
complete online training prior to first mentoring meeting 
be able to commit approximately 10-12 hours throughout the duration of the partnership to mentoring activities (e.g. mentoring meetings attending networking events, engaging in personal and professional development, and communicating with the programme coordinator).
APPLICATION AND MATCHING PROCESS
We hand-select each mentoring partnership based on the information provided in the mentor and mentee applications, including previous study, professional experience and industry, career goals and interests. A match is only made if we can find a suitable match. 
We also consider individual preferences of mentors and mentees, including gender and location, but if matched with a mentor, your partnership may not meet all your preferences and may take place online. 
Students outside of Wellington
If you are studying remotely, either in New Zealand or internationally, you can still apply for a mentor. You and your mentor may connect online and you can network online with the wider community. 
Express interest in the next Alumni as Mentors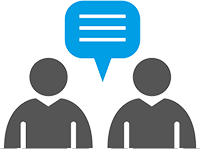 Applications have closed for 2023.
"It is so helpful to have a supportive mentor that guides you and is available for a chat when you need to talk things through. As a busy student, I appreciated the reassurance that I received from my mentor." - previous AAM mentee
Previous mentors and mentees
JEMMA ROSE HOVELMEIER 
Previous mentee Jemma reflects on her time on the programme and the value of connecting with a mentor, whether online or in person. 
Read about Jemma's experience of career mentoring before applying to be a mentee in this year's programme.

JASON NICHOLS
Alumnus Jason Nichols shares what his Law degree taught him, highlights from his career and what he enjoys about supporting the next generation of the legal profession through the Alumni as Mentors programme.
Read about Jason's career journey and his experience of mentoring. 
further information
If you meet the criteria to participate in the programme you can contact alumniasmentors@vuw.ac.nz for more information.